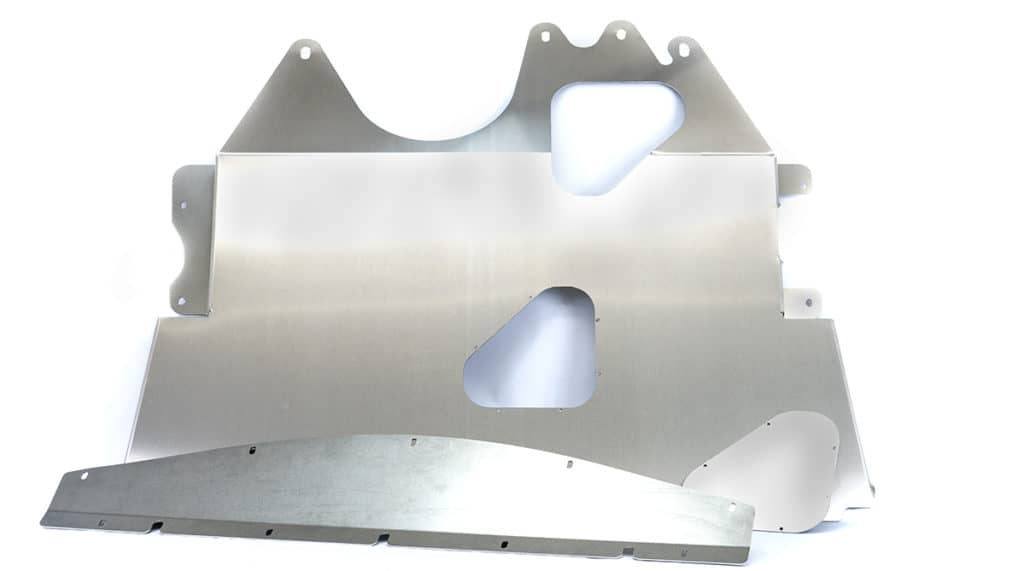 While not a new product, there is still plenty to be excited about. Say hello to the new and improved CorkSport Aluminum Skid Plates for 2008-2013 Mazdaspeed 3 and 2004-2013 Mazda 3. We took all of the great features present in the original one-piece design, and then went back to the drawing board to improve the fitment, make installation easier, and make shipping cheaper for everyone. Read on as we go through the full details of this redesign.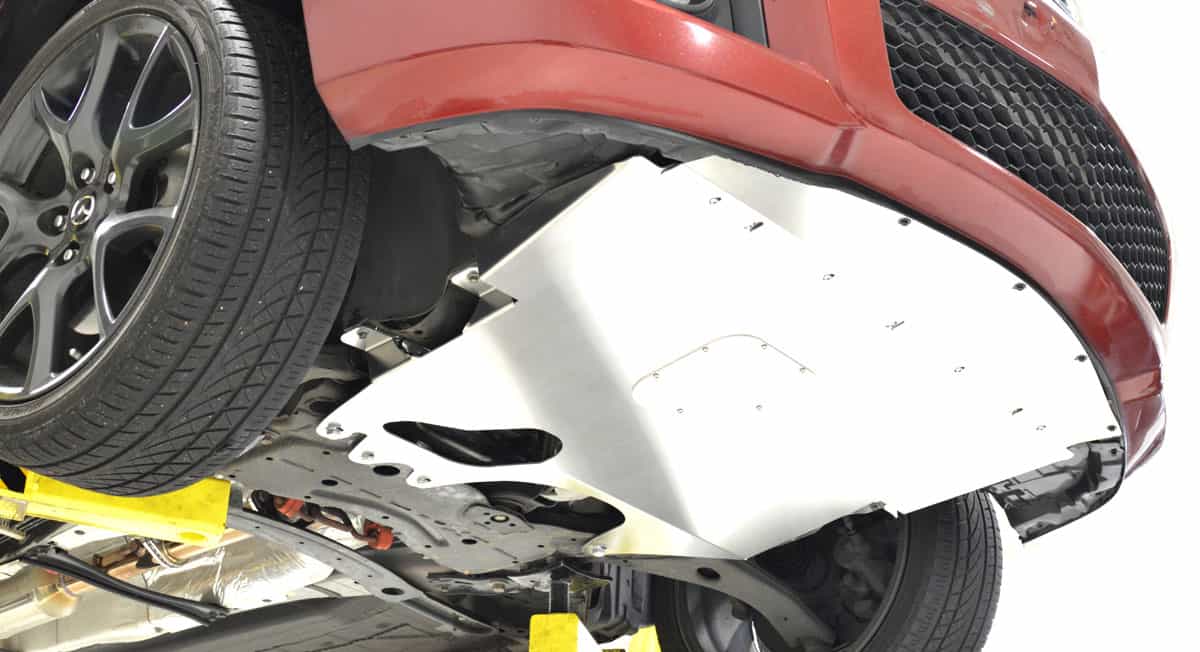 Designing the GEN 3 Skid Plate

While designing the GEN 3 Skid Plate for 2014-2016 Mazda 3, we realized that utilizing a two-piece design is a fantastic way to save you some money on shipping. The overall design is smaller which allows us to use a smaller box to eliminate any oversized package charges from shipping companies. This is the same reason why our GEN2 Speed3 Front Lip is made of multiple parts. By designing the skid plate into two-pieces, installation on your vehicle becomes more flexible when aligning the front and rear sections. The multi-piece lineup creates wiggle room to help get everything all lined up properly on your car. Since each and every car is just a bit different, the extra wiggle room helps to achieve the best alignment possible, even on cars that have had their subframe, radiator support, and/or bumper removed and not reinstalled perfectly.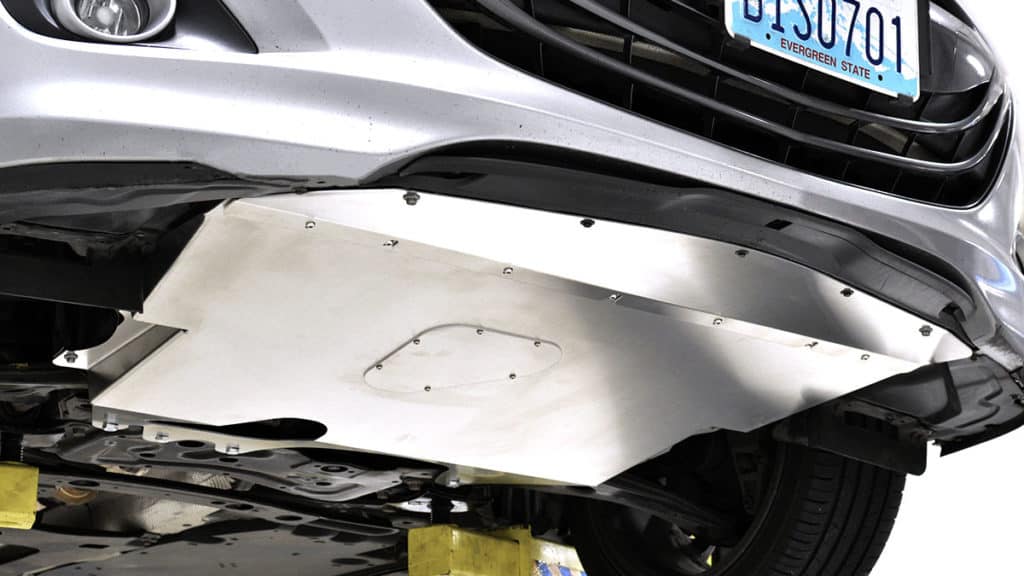 The Perfect Fitment
Going to a new design gave us the freedom to improve fitment even further. We have revised the mounting locations to ensure the easiest installation possible and reshaped a few areas to best fit on your car. Like the original though, no permanent modification to your Mazda is needed as we use all OEM mounting locations. Plus, the CorkSport Aluminum Skid Plates for Mazdaspeed 3 ship with all of the tools that you will need to install it.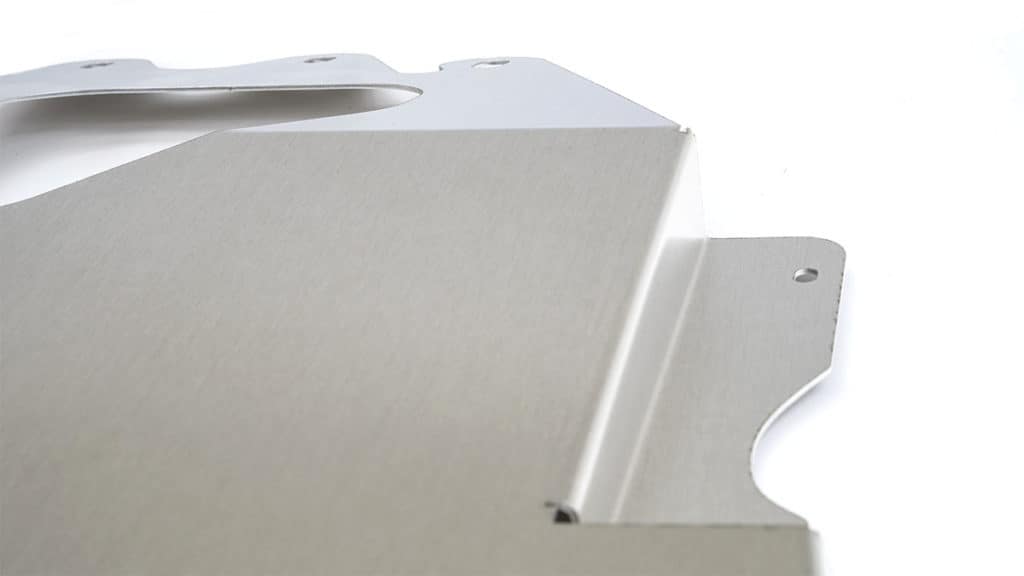 Ultimate Protection Without the Weight
Both GEN1 and GEN2 CorkSport skid plates are made from laser cut and precision formed 0.090" aluminum sheet. This thickness offers great protection from road debris and the occasional tall speed bump without adding a ton of weight to the front of your Mazda3. Where an OEM plastic splash shield would crack and fail, the CorkSport skidplate can take a beating, offering you peace of mind whether you're riding at stock height or have lowered your MazdaSpeed 3. Speaking of riding low, the CS under tray sits up slightly higher than the OEM shield, giving you that little bit of extra clearance when you need it.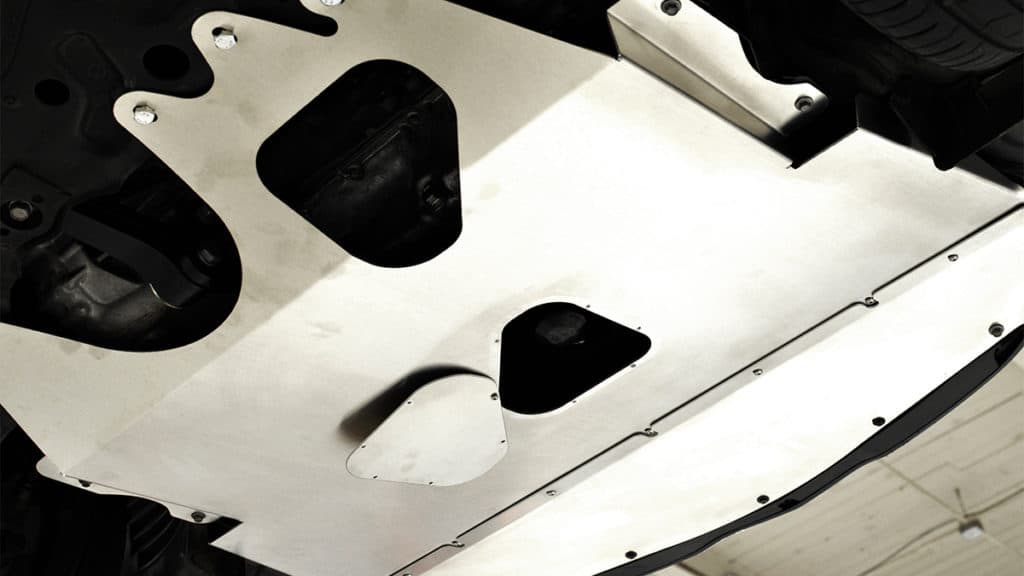 If this is just your next mod in a long list of mods do not worry. The CorkSport Aluminum Skid Plates fit with both GEN 1 and GEN 2 Front Mount Intercooler Kits as well as the CorkSport Lower Tie Bar. The CS GEN2 Front Lip will fit as well but may require some modification to the skid plate and/or front lip. For all of you Mazda 3 owners, just a heads up that these skid plates were designed for the Mazdaspeed models so you may require some minor trimming for best fitment, all of which can be done with a simple hand saw or razor knife.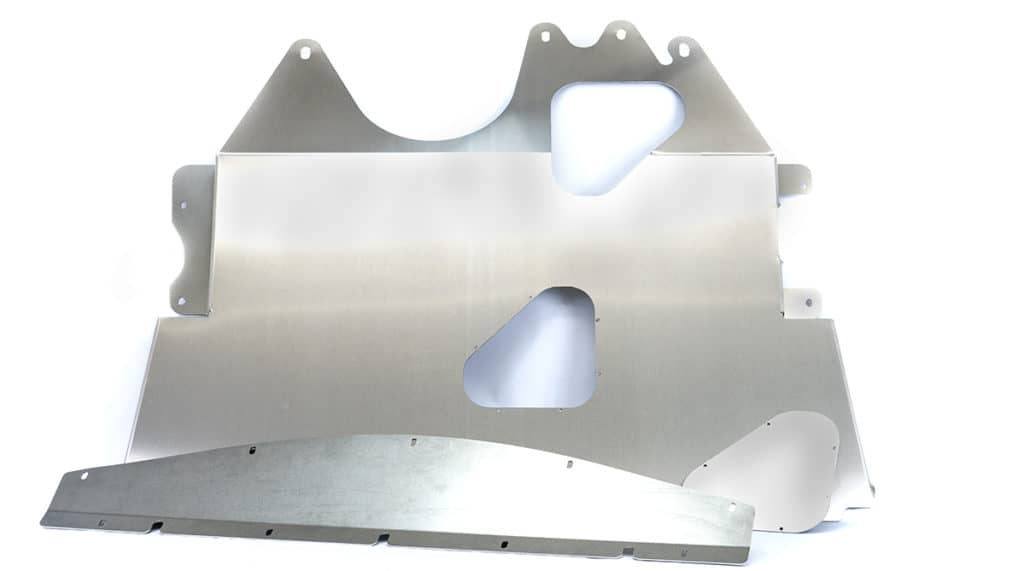 There you have it folks, the new and improved CorkSport Aluminum Skid Plates for GEN1 and GEN2 Mazdaspeed 3 & Mazda 3. Let us know if you have any questions down below and we will be sure to help you out!

Summary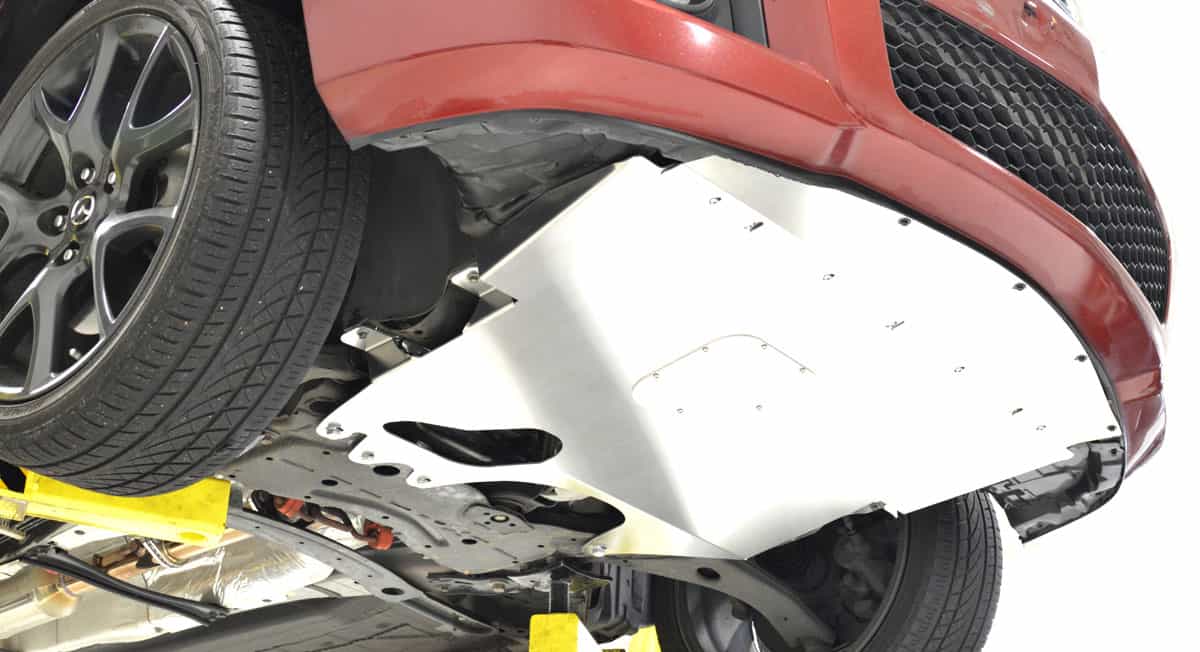 Article Name
New & Improved: Aluminum Skid Plates for Mazdaspeed 3 and Mazda 3s
Description
While not a new product, there is still plenty to be excited about. Say hello to the new and improved CorkSport Aluminum Skid Plates for 2008-2013 Mazdaspeed 3 and 2004-2013 Mazda 3. We took all of the great features present in the original one-piece design, and then went back to the drawing board to improve the fitment, make installation easier, and make shipping cheaper for everyone. Read on as we go through the full details of this redesign
Author
Publisher Name
Publisher Logo