Have you had your eye on a CorkSport 2010+ Mazdaspeed 3 Exhaust, but have not had the monies to shell out for an entire cat back exhaust system? If so, CorkSport has come up with a solution for you. Introducing the CorkSport Axle Back Exhaust for the 2010+ Mazdaspeed 3!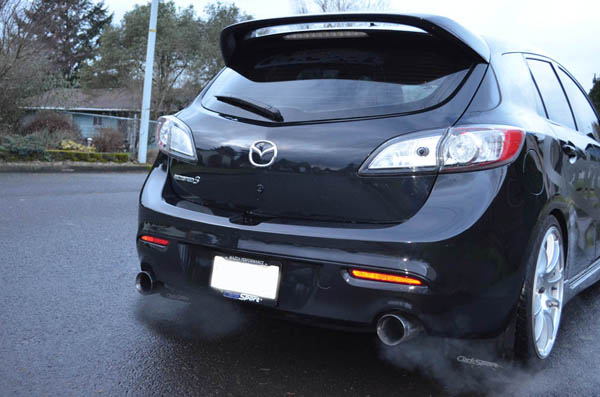 The CorkSport Axle Back Exhaust has been designed to replace your muffler with a straight through pipe to minimize exhaust restrictions and provide the nice deep tone you can expect from an aftermarket exhaust system, but for a fraction of the price.
As with our Cat Back Exhaust system, the Axle back exhaust features corrosion resistant T-304 construction to ensure a long life and is manufactured with exacting standards using mandrel bent 80mm piping for a smooth flow and TIG welds for a strong, clean connection.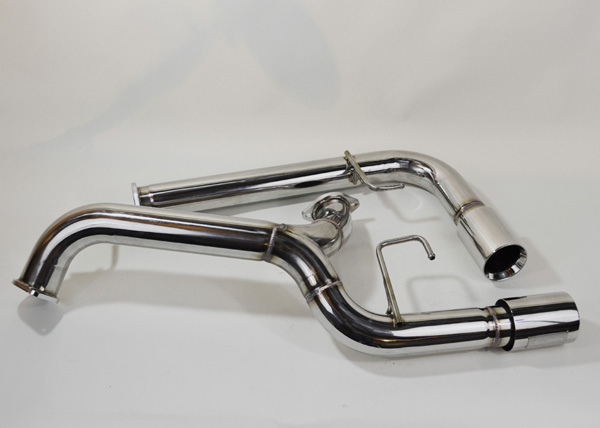 The most visible part of your exhaust, the tips, feature 100mm polished stainless steel that will accent your Mazdaspeed 3 and provide a nice clean aftermarket look.
It is true, you will see more power gains by going for the full cat back exhaust system and in the event that you want to add a downpipe and racepipe later the cat-back exhaust is a better fit for you, but if you are looking for a little power, a lot of good looks, and a nice deep tone on an otherwise stock exhaust system, the CorkSport Axle Back Exhaust is just the thing for you!
The CorkSport 2010+ Mazdaspeed 3 Axle Back Exhaust is available in our online catalog. For more information, please visit our product listing at https://www.corksport.com/corksport-2010-mazdaspeed-3-axle-back-exhaust.html