Who wants a small, practical, cheap, gas efficient car?
Everyone, right?
If that's really true we will point you towards the new Mazda 2 that should be available in the USA in just a short amount of time. We think it's a great-looking car that will be fun to drive and easy on the gas budget.
The problem with the Mazda 2, though, is that people seem to love sedans in the USA. Why? I'm not sure. The practicality of a hatchback seem to far outweigh any benefit (Maybe looks? Maybe?) of the sedan. Hatches have more storage room, more headroom, more trunk space, and get the same exact gas mileage usually. Nonetheless, we have proven again and again that we prefer sedans in America, so what do you do?
The answer is simple: Buy a Scion.
Buy a Scion? Really? Why would a Mazda performance parts company tell me to buy a Scion!?
Easy: The new Scion iA is actually just a Mazda 2 that is a sedan version and re-badged as a Scion. According to jalopnik.com, "This iA is actually more Mazda than Toyota, based on Mazda's SkyActiv platform and sharing a lot of its guts with the new Mazda 2."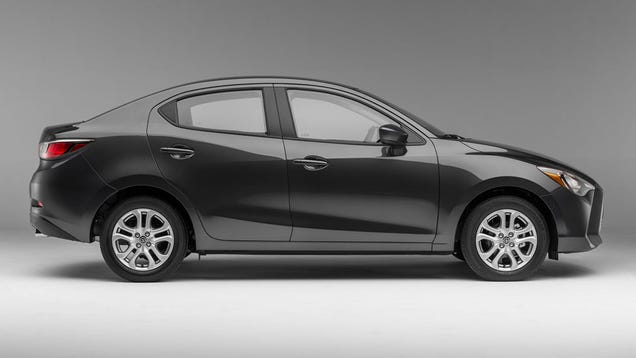 It sure looks like a small Mazda 3, and the fact that it will be badged Scion is a good thing! Not only does this mean that you can essentially buy a Mazda 2 Sedan that Mazda won't be offering in the US officially, but it has two other aspects that we really like.
One, a partnership between Toyota/Scion and Mazda means that hopefully the iA can use all the same parts we develop for the Mazda 2. This means we should reach a new audience that wouldn't typically be aware of our parts.
Two, a partnership between Toyota/Scion and Mazda means that Mazda should be selling more cars, even if it is under the name Scion and through a partnership. This means extra revenue and thus, more money to put toward cars like the next Mazdaspeed or Rotary. Mazda has always been a smaller player in the automotive world and so a partnership to get more people in a "Mazda" (even if they are buying it as a Scion) will benefit the brand overall and bring more money to them. This is a win-win we believe!
So keep an eye out! This could be one of the next big sellers, and you can be "in-the-know" that Mazda will be selling a Sedan Mazda 2 badged Scion.
Cheers,
Sources:
https://www.cars.com/articles/why-scion-picked-mazda-to-build-the-ia-1420680343797/
https://jalopnik.com/the-scion-ia-a-cheap-catfish-faced-sedan-that-may-jus-1694912877