It's no secret at CorkSport we love our cars, and we love working with customers who feel the same way about theirs. That shared enthusiasm is a huge part of CorkSport; it's something we look for whenever we bring on a new team member. The love of Mazdas was immediately evident when we first met Luke McCarvel, and we're thrilled to announce he's the latest member of CorkSport!
Since you may talk with or meet him in the coming months, we asked him to go ahead and write a little introduction—and show off his Mazdaspeed 3, pictured here, with his message below.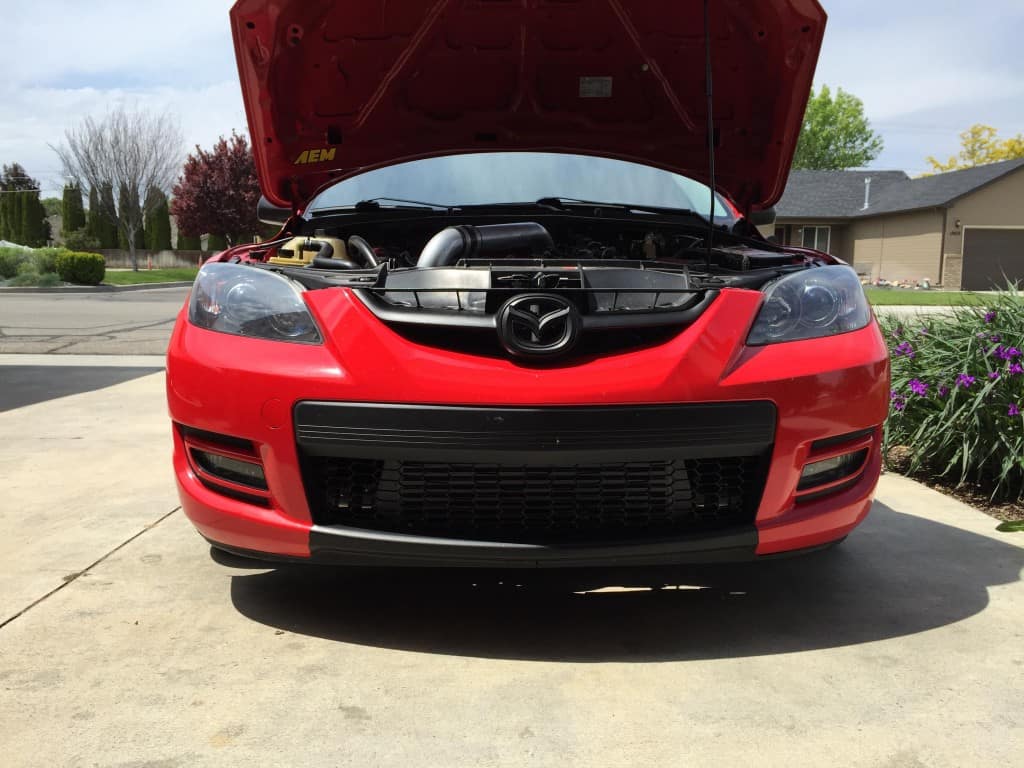 Hi, CorkSport community! My name is Luke McCarvel and I'm the newest member of the CorkSport team! I've been a part of the speed community for a little over two years now and I couldn't be any happier with the opportunity I've had to meet great people and have lots of fun.
A little bit about my car: It's a 2009 true red Mazdaspeed 3 with full bolt-ons. All of the work I've done myself, and it has been quite satisfying. I'm a track rat and any chance I get to push the platform further is a chance I'm willing to take.
I am very excited to be a part of this team and look forward to the new journey I am starting with some awesome people and awesome customers. I can't wait to see what the future holds and how I can help people achieve their goals with their cars!!
Cheers.