Our 2010 Mazdaspeed 3 project car is always a work in progress. It rarely gets put all the way back together, and when it finally does, another project gets set to take it apart again. This time, it was to get some cooler air flowing to the lungs of the MS3.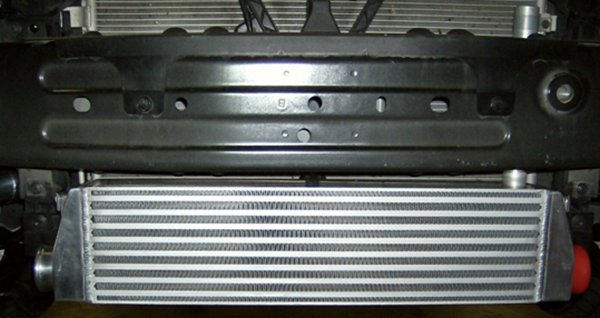 We recently installed our prototype front mount intercooler kit on our 2010 Mazdaspeed 3. After dealing with a new bumper, hood scoop, and other changes from the 1st gen MS3 to the current body style, we finally have a working kit. As it is currently installed, this is a bolt-on kit with no drilling or cutting required. The factory undertray and bumper also mount back on with room to spare.

We are currently in the testing phase and hope to have a final design set soon. If you have any input on what you would like to see (ie, silicone colors, piping powdercoat colors, etc) send me an email.
– Jake