CorkSport currently develops parts to support 22 Mazda models and at times one of the trickiest parts of designing parts for all of these cars is finding a car to use during the development process.
Occasionally it can be hard to source a car and find someone who is willing to let you start cutting on their brand new car, which is why it is so great to have our 2010 Mazdaspeed 3 at the shop to use for product development.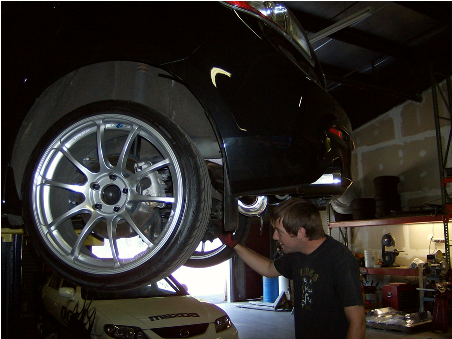 Many of you have seen pictures of the CorkSport Mazdaspeed 3 and say how great it looks, but little do you know that it's a true workhorse.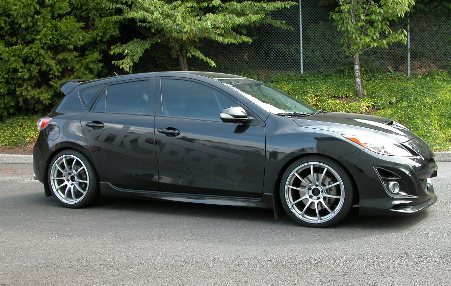 In the past few months I have seen more parts go on and come back off of this car than I ever would have guessed. Hardly a day goes by when something is not being done to it to further development of our Mazdaspeed 3 line. In the past couple weeks alone it has had three different exhaust combinations on it and at one point even had a TMIC on it for a day while the FMIC piping was still installed but disconnected.
One of the great parts of being an engineer for CorkSport is not spending all day sitting at a desk. I'm able to get out and actually work on a car, put it on the lift, prototype parts, test fit samples, and get some actual real world testing on our new parts. This allows us to develop top of the line parts that have been thoroughly tested in real world environments on a shortened development schedule because we don't have to develop, send parts out to identified R&D cars, wait for feedback, then tweak the design and start the process all over again. Being able to just walk out into the shop to look at something or install a prototype for testing is great. We can get immediate results so we can get the product out to you, the customer sooner.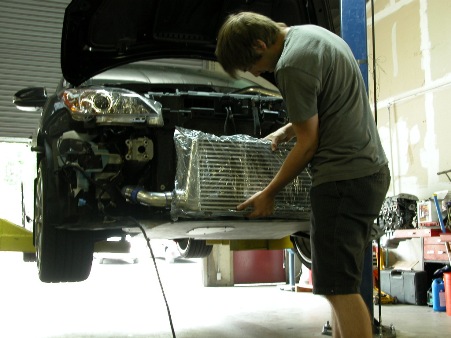 We recently released our Front Mount Intercooler Kit for Short Ram Intake and some of you with large power aspirations had questions about the fitment of a larger intercooler. The kit we released with the 24x 6x 3.5″ does not require you to remove the crash bar and in order to accommodate a larger intercooler, removal of the crash bar is necessary. Having our shop car not too far from my desk, I was able to go out and fit a larger intercooler onto the speed 3, prototype some brackets, test and then adjust the design to accommodate the larger intercooler core in just over a month. We now have an option for those of you that want to upgrade your turbo and run a CorkSport FMIC for SRI. The new larger intercooler core is 24x 11x 3" and can support up to 700hp.
Having the car here also means we get to drive it and experience how new parts will act in the real world. We can find out how it handles in stop and go traffic, how comfortable it is on the freeway, and how it looks driving down the road. A couple days this week I was able to drive the car to and from work and I can definitely say that even with all of the performance parts installed, the car is still a great daily driver.
I must say having a car like the CorkSport 2010 Mazdaspeed 3 available to use as a development tool really helps us create the best possible product for CorkSport customers.
Andrew-
Current List of Performance and Accessory Parts on the CorkSport 2010 Mazdaspeed 3
Engine and Drivetrain
CorkSport Short Ram Intake
CorkSport FMIC for SRI Kit
CorkSport Cat Back Exhaust
CorkSport Racepipe
Corksport Motor Mount Inserts
CorkSport Lightweight Crankshaft Pulley
CorkSport Silicone Radiator Hose Set
CorkSport Aluminum Skidplate
Suspension and Wheels
CorkSport Adjustable Rear Swaybar
CorkSport Front Swaybar
CorkSport Lowering Springs
CorkSport Trunk brace set
Interior/Exterior Styling
CorkSport LED Light Kit
CorkSport Stub Antenna
CorkSport License Plate Frame
CorkSport Mud Flaps
J-Spec LED Tail Lights
AutoExe Front Bumper
Advan RZ 19×8.5 wheels
Yokohama S-drive 235/35/19 tires
In Prototype
CorkSport Shifter Base Bushings
CorkSport Front Adjustable End Links
CorkSport Oil Catch Can
CorkSport Camber Plates