What are you doing on April 18th, 2014?
Mazda will be celebrating 25 years of going topless with the MX-5 Miata at the New York International Auto show on April 18th..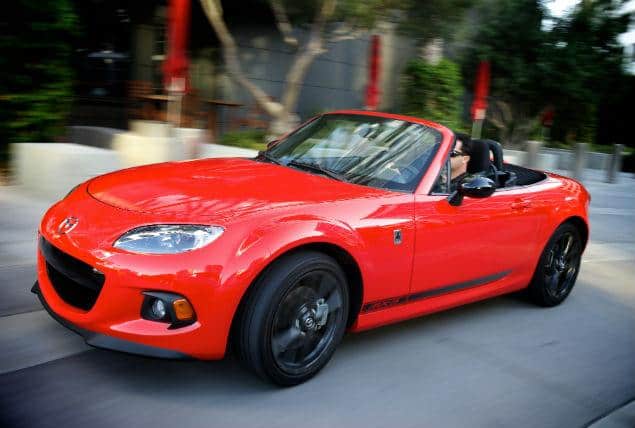 The Miata brought to us on February 9th, 1989 at the Chicago Auto Show, started a following of enthusiasts from all across the board.
With the last known count of the MX-5 Miata at over 900,000 a few years ago there must be more than a million on the road or track by now. If you wonder why this is, just take one for a drive! Lightweight, RWD, durable, topless, and fantastic balance all add up to one of the best cars available to anyone and everyone, whether your budget is 3K for a used car, or just over 30K for a new hard top model you can't go wrong! These cars are the go-to for autocross, track days, racing, weekend canyon carving, and many other fun events.
"Row, Row, Row your boost"
I suggest you take off your top and head down to the New York International Auto show to and celebrate 25 Years of  MX-5 Miata going topless and see what new might be coming.