We are proud to introduce the CorkSport 72mm Throttle Body Spacer for Mazdaspeed 3, Mazdaspeed 6, and Mazda CX-7 Turbo.
This is a great product for those Mazdaspeed owners who want push past the limits of their OEM fuel system. We've carefully chosen nozzle locations, upgraded the inside diameter, and added an O-ring for quick and easy sealing. We designed the CS throttle body spacer to eliminate a lot of the headaches that come with adding extra fuel.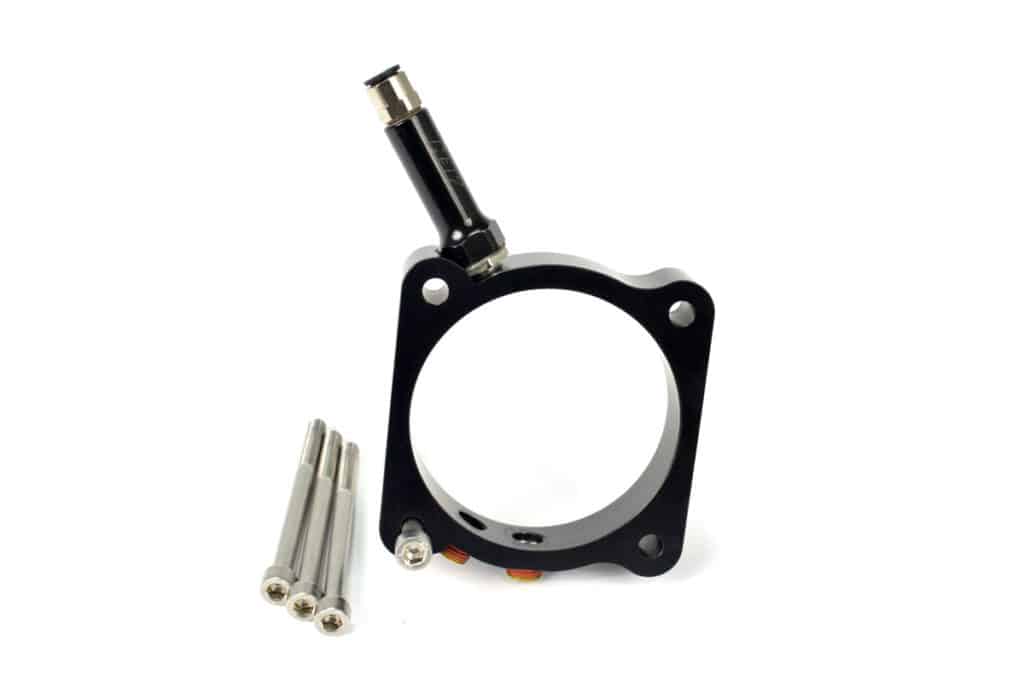 The area where the throttle body mounts is pretty tight on the Mazdaspeeds which leaves few options for adding methanol nozzles, especially the tall AEM ones. We realized right away that nozzle orientation was critical.
To prevent any modification, the top nozzle location sits at an angle that perfectly clears both the OEM &
CorkSport Intake Manifold
to provide an access port for most meth nozzle styles on the market. For more stealthy setups, there are two ports located on the bottom side of the CS spacer, one straight down and once again at an angle for easy usability without further modification.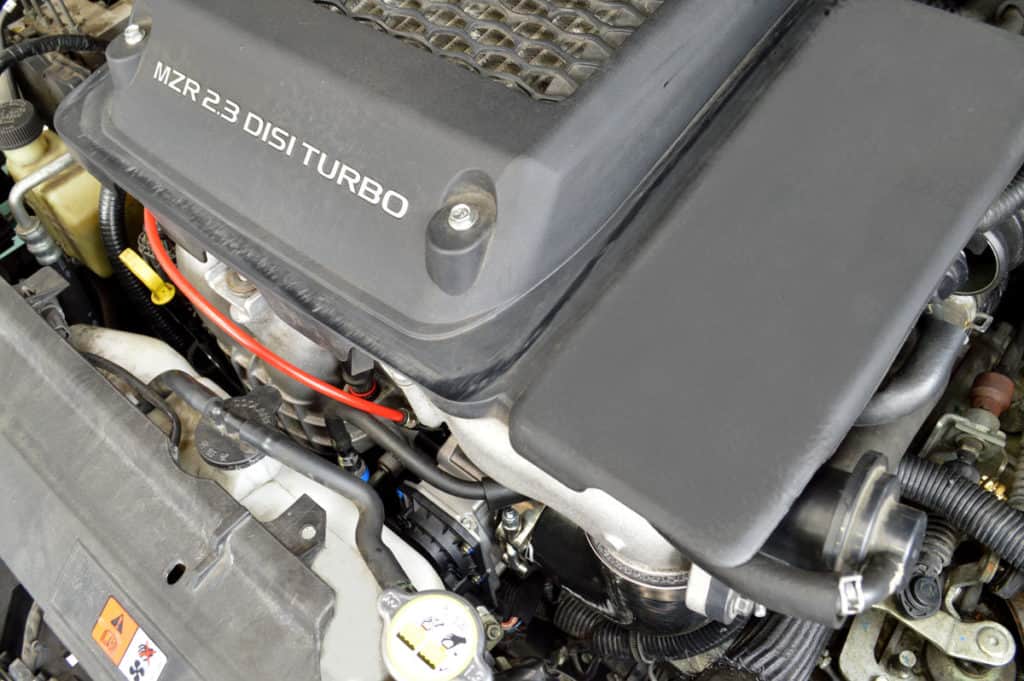 We also considered nozzle depth when designing the CorkSport Throttle Body Spacer. Most nozzle styles will sit flush to the inside surface of the spacer. This prevents any irregular airflow around the nozzle locations without affecting the spray pattern of the nozzles.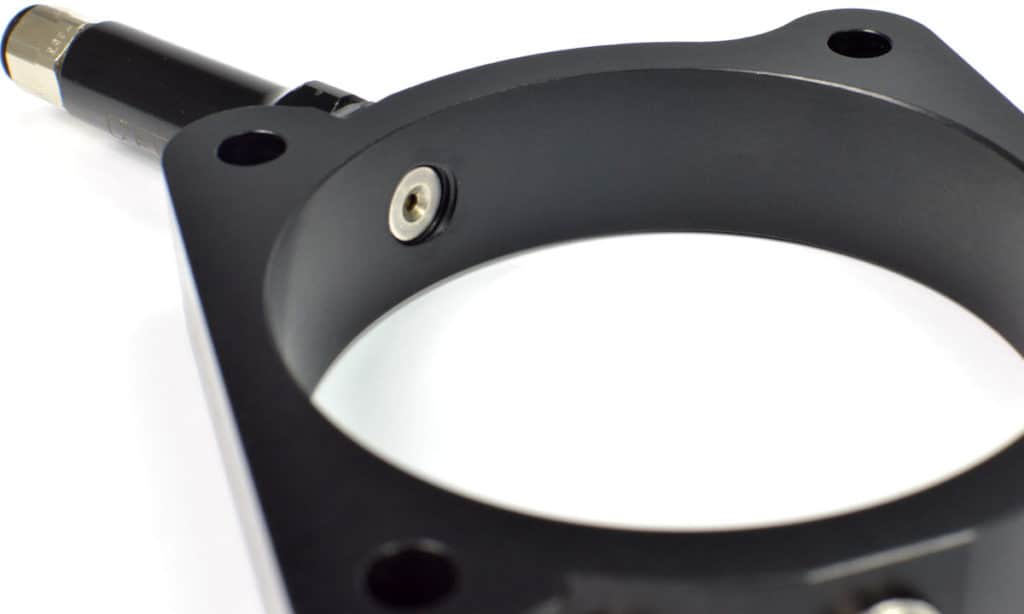 Just like the
CorkSport Performance Throttle Body
, we enlarged the inner diameter of the throttle body spacer to 72mm. This is the maximum size that can be used with the OEM bolt pattern and ensures optimal best airflow. The OEM throttle body & gasket can still be used with no issues.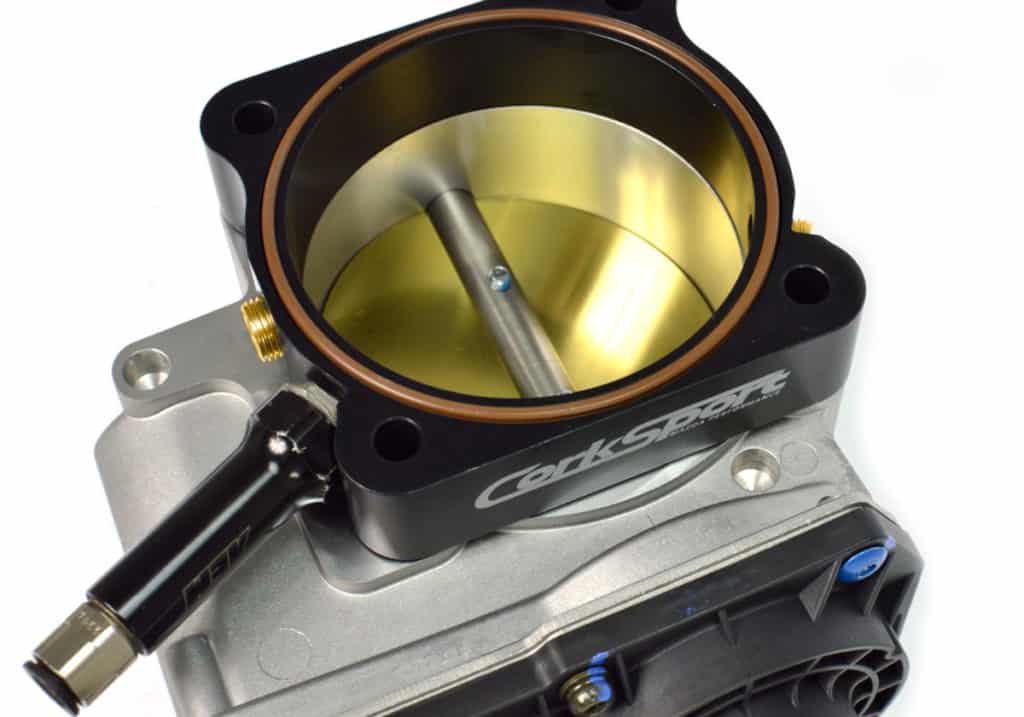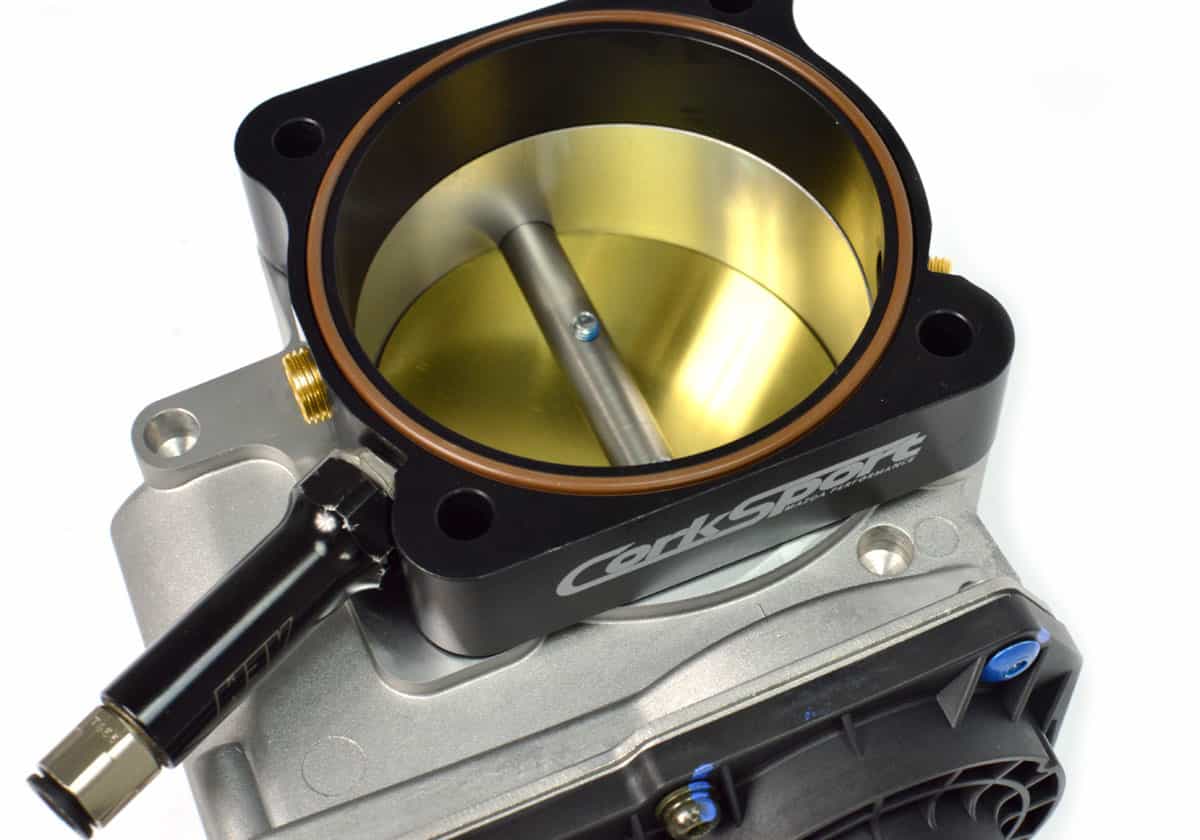 Each CorkSport Throttle Body Spacer is precision machined from 6061-T6 aluminum before being anodized black for a clean and durable look. An O-ring groove is added during machining to allow the spacer proper sealing to your intake manifold. Rest assured, the O-ring is safe with all fuels and even oil. Finally, the spacers are laser etched with a CorkSport logo for a subtle finishing touch. The entire package is wrapped up with hardware; including extended length throttle body mounting bolts & two NPT plugs for the nozzle/injector ports you are not using.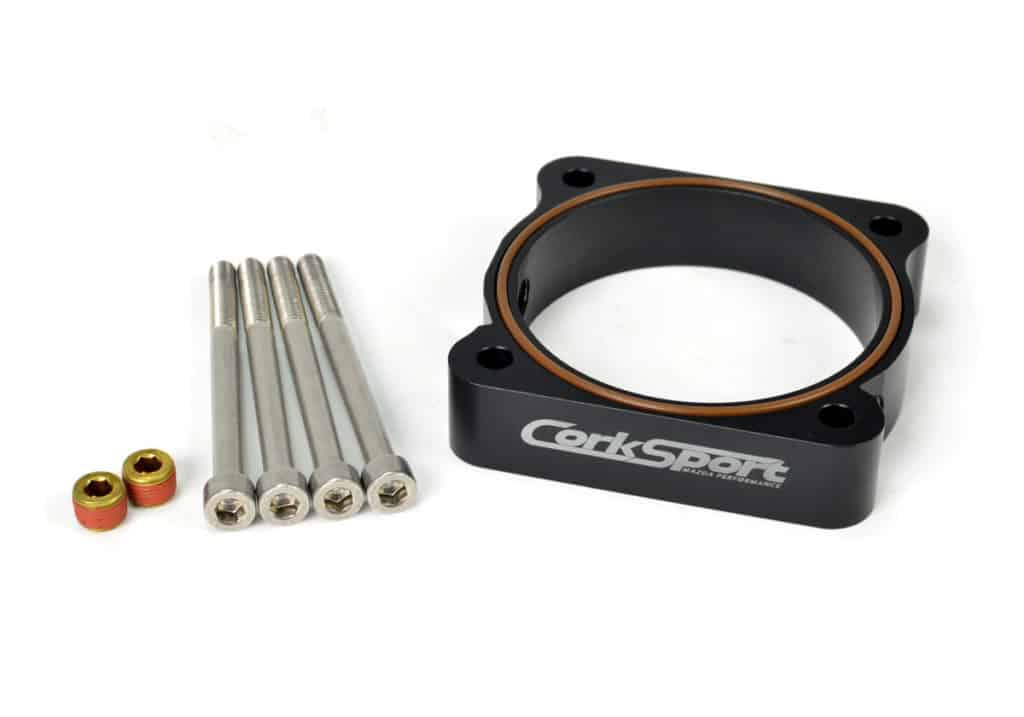 If you're running out of fuel in your Speed and we can make installing a methanol system much easier, pick up a CorkSport Throttle Body Spacer.