Tools Every Mazda Owner Needs
Whether you only change your oil or have done multiple engine swaps in your garage, its necessary to have the right tools for the job. Since we do everything from
engine builds
to
big brake kits
here at CorkSport, we definitely spent a lot of time wrenching, and have discovered a few "must have" tools along the way.
The basics are a necessity! While you can take apart just about everything on a Mazda with only an 8, 10, 12, 14, 17, 19, and 21mm socket/wrench, it's important to have a good mix to make your life that much easier. Short and deep well sockets, multiple drive sizes, lots of extensions, breaker bars, and so on can all help you remove that awkwardly placed bolt.
A few other must-have basics I find myself using in the CS shop:
Small 1/4″ drive ratchet-perfect for the 8, 10, and 12mm bolts in tight spaces

Ratcheting wrenches-for when a socket just won't fit. Flex head ones for even more versatility.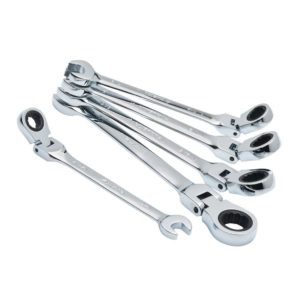 Crows foot wrenches-you won't use them often but they're a lifesaver that one time you need them.

Impact gun-cordless or pneumatic, these can speed up any install.

Wheel safe lug nut socket-the plastic outer sleeve prevents any scratches to your wheels.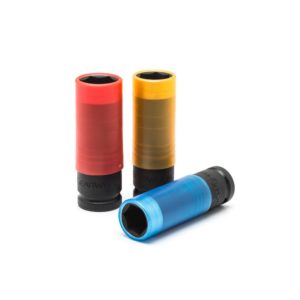 Developing
exhausts for the Mazda lineup
means repeated installs/removal of full exhaust systems and Oxygen sensors. This is helped immensely by a proper Oxygen sensor socket and some penetrating fluid. If you're planning on upgrading your exhaust, I would definitely recommend getting an O2 sensor socket to get it done right.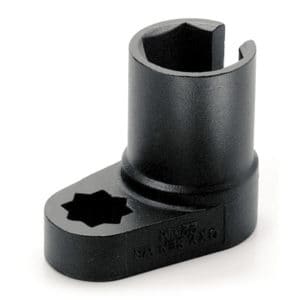 One of the more recent tools we have acquired at CS is a set of
exhaust hange
r pliers. When coupled with some lubrication, these make removing those pesky rubber hangers so much easier.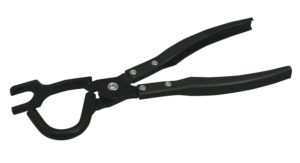 While elbow-deep in the engine bay, it is so much easier if you can actually see around the
turbo
! We are a little spoiled at CS with how well lit the shop is, but for those less lucky, find yourself an under hood light.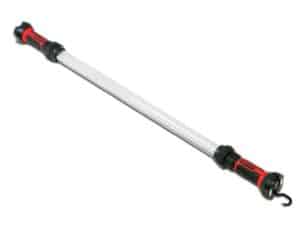 Still having trouble seeing? Pick up a telescoping mirror that you can angle around to try and locate that hard to see nut or bolt. These are also extremely handy if you cannot find a socket or piece of hardware you dropped in the engine bay. Pick up a kit that includes an extendable magnet as well and recovers anything you may drop.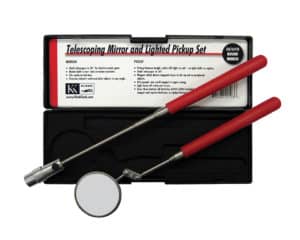 I always try to be prepared when performing maintenance or doing an install. Having a factory service manual really helps with this. Torque specifications recommended disassembly procedures, and fastener locations are all laid out in the FSM.
I also try to look for any unusual tools that may be needed for an install as not having the right Allen head socket or external Torx socket can derail an install. Check online for the FSM for your car, most can be found with a little hunting. Certain installs are also made easier with custom vehicle specific tools available from aftermarket companies (the CorkSport Injector Puller for Instance).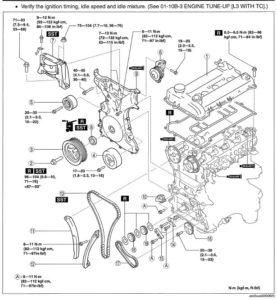 Last but not least is having a friend to help you with the install. While you cannot keep this very special "tool" in your garage all the time, it can be invaluable to simply have another set of hands around.
This is by no means an exhaustive list, however; I hope it helps out some of you when attempting a difficult install. Have any other special tools you find yourself using when working on your car? Let us know down below!
-Daniel