Over the last year there have been rumors of a racing series to run b segment cars on the track. Mazda and Honda decided to give it a shot, testing out cars at the 25 hours of thunder hill, which we blogged about last year with the Mazda 2 and the Fit.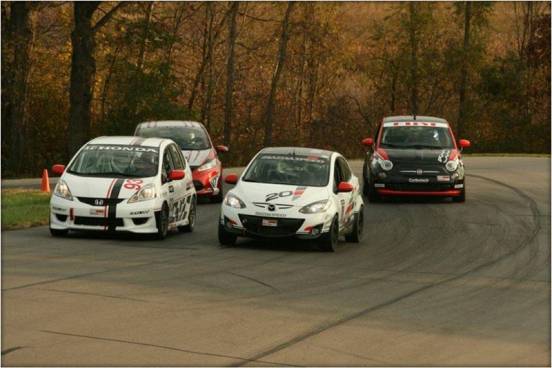 On October 12th there were four cars which were tested by the SCCA at Michigan's Grattan raceway to see how the cars stacked up against each other at racing speeds. The cars that showed up were the Mazda 2, Honda Fit, Ford Fiesta, and Fiat 500.
The SCCA tested out throttle restrictors and ballast weights to see how it affected each car. The restrictor and the ballast are used to equalize the playing field between the cars if one car has an advantage in weight or horse power.
The SCCA will be doing another round of testing at some point in January where they expect more manufacturers to show up. Kia has announced that they will have the Rio racing and has been rumors of Toyota and Nissan getting into the action next year as well.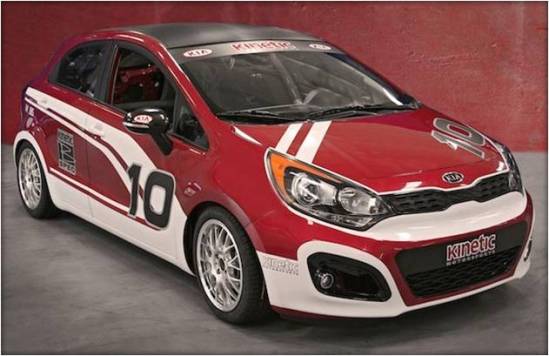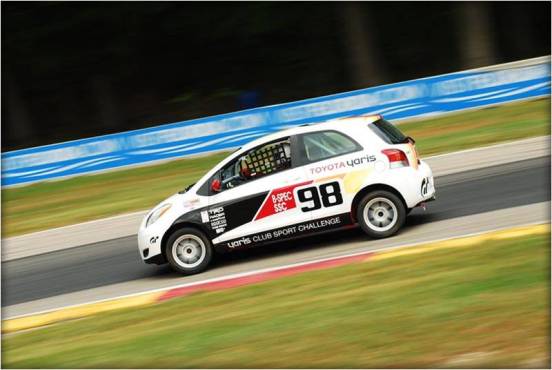 The B-Spec class cars qualify for the SCCA showroom stock C category and there has been interest by both Grand-Am and World Challenge to pick up the series next year.
I am looking forward to seeing the cars our there on the track with some closer door to door racing next year.