Today we are launching an all-new CorkSport, a version we're calling CorkSport 3.0. Before I get into this, let me give you some insight into our journey thus far.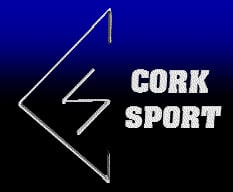 Derrick and I started CS in 1998. Back then we were just two dudes (yeah, almost Lebowski dudes). We had no clue what we were getting ourselves into. CS 1.0 was crude in hindsight, but we at least had the one ingredient that mattered most: a passion for Mazda performance. We were exclusively a reseller at first. We sold products from companies like Mazdaspeed, Mazda of Japan and FEED. Check out our original logo (right) when we first launched.
CS 2.0 started when we decided to develop our own brand of parts. This started in 2002 with exhaust systems.

It quickly grew from exhausts, to intakes, to everything we do today. We've changed our logo twice since the beginning. You can see our last and current logo below.


CS 3.0 starts today.
Why? We've grown up. Not in the sense that you wouldn't find us going a hunski on the 5, but in the sense that our business has grown significantly, at least by comparison to our meager beginnings. Many families now depend on our business and many thousands of our customers depend on the products we develop. We've grown up in the sense that we've learned enough to know what it means to be excellent. We know what we are capable of, and we know you want excellence too. We are prepared to deliver excellence as we never have before.
There are components of the new CorkSport that you will be able to see, and there are components you will not be able to see. As for what you can see, you'll notice a new version of our logo across all channels (our website, Facebook, Instagram, Twitter and Google+). We have a brand new website. The homepage has been totally overhauled to give you more of what you've told us you want. Our product pages have been revamped too, including better content and more logical organization. You can see what we mean in our re-release of the CorkSport Exhaust for Mazdaspeed 3 (honestly, there is minimal change to this listing, but you can understand how the video and images are improved). This is typical of what you'll see from the dozens of products we are set to release in the months ahead.
Raising the Bar on Our Product Development Process
Much work went into what you can see, but even more went into what you cannot. We have totally overhauled our product development process. Our new process more robustly:
• Applies FMEA techniques to ensure a longer, issue-free lifetime for our products.
• Applies quality controls. We are demanding more from our partners than ever before, and they are responding.
• Applies quality assurance. Both externally and internally we've expanded our quality assurance efforts. We've even got a CMM (coordinate-measuring machine) in the pipeline to further expand our QA efforts.
• Collects the data you care about during the development process so that it makes it to the public (dyno testing, AFR, fuel trims, boost levels, fuel pressure, etc).
• Includes modeling and 3D printing to reduce development time and improve quality.
Exceptional Service
You hate back orders. So this is our goal: eliminate misses and near-misses. We want awesome, all the time. So it's also worth mentioning that we've totally overhauled our supply chain management. Back orders are now 75% lower than they used to be. 
Further, you will receive a consistent experience no matter which CS part you buy. You know it, and we know it. We've tried to hit certain price points to make our products available to more customers, but we simply will not compromise quality to do so. To some customers CS means great value. To other customers CS means uncompromised quality at a fair price. Moving forward, you won't see new products where we need to educate customers about what quality costs. If we have to have that discussion, we will avoid making the part in the first place. We still seek extremely high value but the bar has been raised for what CorkSport quality means.
We thank you for your support for the past (almost) 17 years! You've allowed us to grow our business large enough that it fills an entire city block. We are, by far, the #1 source of new products in Mazda Performance.
We will continue to return the love by supporting only the Mazda brand. We are Mazda performance to our core.
Regards,
Rich Harris
President, CorkSport Performance