CorkSport is happy to announce the release of the 2011+ Mazda 2 Cold Air Duct for CorkSport SRI! Now you can get the benefits of a ram air intake system without dropping a heafty chunk of change to purchase the set-up!
By coupling your CorkSport Short Ram Intake with the CorkSport Cold Air Duct, you will limit the exposure of hot underhood air into your short ram intake and gain additional exposure to cool outside air using our unique design that pulls air from the front of the core support, resulting in reduced heat soak and more power gained from your short ram intake.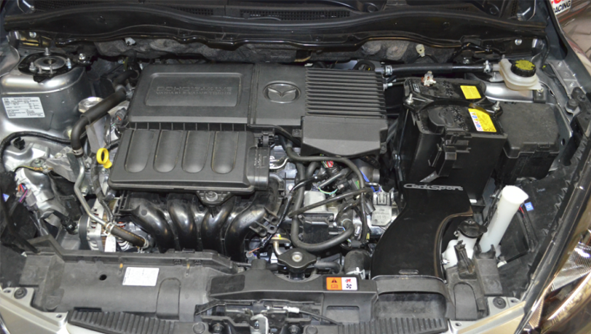 During testing CorkSport saw an average 10 degree drop in temperature at the intake compared to running the intake without the air duct installed and saw a 12 degree drop at idle for 5 min.
The CorkSport Mazda 2 Cold Air Duct is made from durable FRP construction that is ready to be painted, lightweight and an extremely strong, robust material. It takes less than 30 minutes to install  making this part a no-brainer addition for any Mazda 2 owner currently running a CorkSport Short Ram Intake.
This is the only SCCA approved Intake and air duct for the popular Bspec racing class.
To purchase today, visit our online catalog at www.corksport.com