Say goodbye to sloppy loose and poor shifts! Keep the shifter feeling crisp and clean by installing the CorkSport Aluminum Shifter Bushings!
The new CORKSPORT shifter bushing set is CAD designed, machined for exact fitment, and made from billet aluminum which is anodized blue for a long lasting durable finish.

The factory OEM bushings are made out of rubber that gives soft and sloppy shifts. Over time, shifting gears can cause the soft rubber bushings found at the anchor point of your shifter assembly to deteriorate and fall apart.
Luckily CorkSport has a solution with the CorkSport shifter bushing set that gives you solid shifts and a firm responsiveness which will never wear out.
These bushings will improve your shift feel significantly and increase the fun factor times 10. Plus you can finally prove to your friends and family that the stick shift is greater than the slushbox.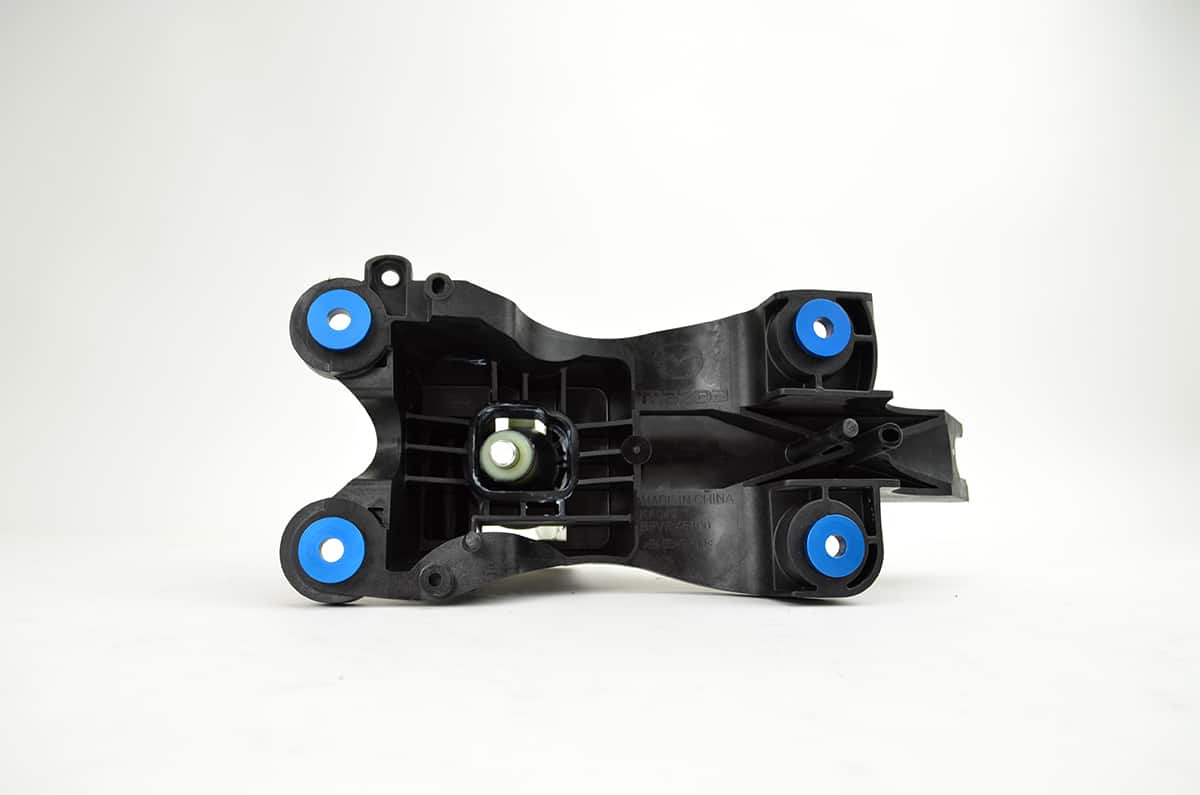 Designed for easy fitment on the 2012-2013 Mazda 3 SkyActiv with manual transmissions.
Order the CORKSPORT Mazda 3 Shifter Bushing set HERE
BONUS: This is a perfect time to add the Adjustable Short Shifter and adjustable shift knob to cut down on installation time and give you the best shifting possible in your Mazda!