Barett Strecker
Corksport Engineer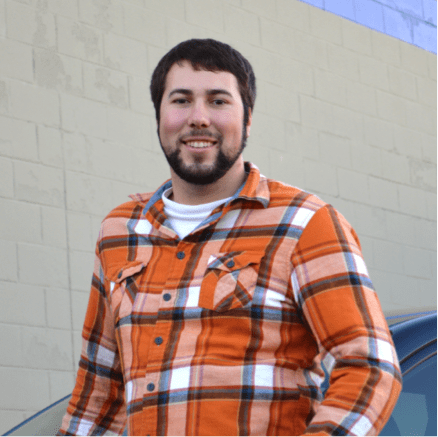 Hey my name is Barett and I am the newest member to the CorkSport engineering team. I've always had a passion for motorized toys; I've had or have ATV's, streetbikes, cars, and trucks from the age my foot could reach the clutch pedal. I was even a state champion tractor driver, but most ironically my first vehicle was a 1992 Mazda b2600i 4×4 and I still have it today. Although it is not street legal anymore, and it may have a blown engine, I love it with all my heart and have put so much blood, sweat, and tears into it that it's hard to even imagine.
Don't worry; I'm not a full blown redneck. I graduated college in spring of 2014 with a Bachelor's of Science in Mechanical Engineering and have been working at CorkSport ever since. I was an active member of the Formula SAE student group at my college where we would design and build a half scale Formula 1 car and compete in an international competition (yes, I was the driver). College was a lot of fun and a lot of work, but I don't regret one moment of it.
Lastly is the most recent addition to my motorized collection, a 2009 Mazdaspeed 3 with a handful of goodies. I'm very excited to be working with such a great company and working with such a great group of automotive enthusiast! Thank You!
Derrick Ambrose
Motorsport Manager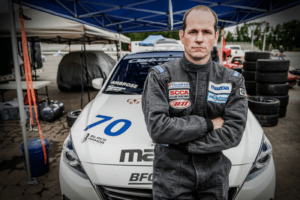 I started working with cars when I was in high school.  I was given a broken Renault LeCar as my first vehicle and told if I want to drive I had to be able to know how to work on it.  It was quite traumatizing as that car was completely backwards from any other car I have worked on.
A friend had a GLC which we tweaked a bit which then became a 323 then into RX-7s and it was all Mazda down hill from there.
I have gone through quite the collection of vehicles.  The Renault le-car, a 1966 Plymouth 4 door, 1983 Rx7 with a 13B swap, 1988 323 GTX, FC Rx7, Ford Festiva with the B6T from my 323 GTX, 1997 Protege, 1988 B2600 with a rotary, and a 2011 Mazda 2 B-Spec Racecar.  Current projects are a 1968 Mustang, 2016 Mazda Miata LE, 1986 Honda Shadow Motorcycle and a working on the 2015 Mazda 3 T-4 racecar.
For motorsports activities I have previously participated in drag racing the CorkSport Protege Drag car, Rally Cross with the 323 GTX, and raced the CorkSport Mazda 2 B-Spec race car for the past 4 years.  In 2016 I will be competing in a 2015 Mazda 3 Sedan in SCCA T4 with the goal of racing for the SCCA National Championship along with working with Hale Motorsports in Pirelli World Challenge in support of their TC class Mx5s.
If you attend any events CorkSport is at I will be the guy you will talk to at most of them, stop by and say hello.
Kim Russell
HR/CustomerService/Training/Accounting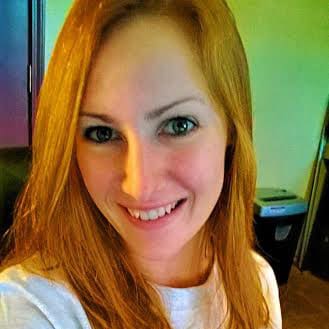 I'm Kim@CorkSport. I work in our HR/CustomerService/Training/Accounting department managing a little bit of everything here at CorkSport. I do my best to keep customers and employees happy and well taken care of. Interactions with me include: facebook, MSF, Mazda/Nator events, phone calls about any various questions or concerns, survey's, and emails. Some of you enjoy the random 'extras' that come with your orders, a large portion of the art work is supplied by myself through the use of standard office supplies.
As many already know, I don't drive a Mazda, but I do have some modification experience dating back to my first ride a 1959 Chevy apache. I still have my baby dubbed "Atreyu", (for those that might be a bit young, it's from the "Never Ending story"). My dad and I have had big plans for this Atreyu, but for now he's got a 305 small block and some lift. His favorite drives include mud, backroads, or trips through local parades.
Richard Harris
President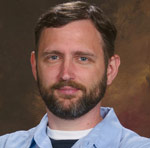 My love for Mazda performance goes back to 1989. My first car, and every car I've owned since then (probably about 20 of them) has been a Mazda except for a 1974 Ford Econoline SuperVan.
Currently, I'm focusing my full attention on developing CorkSport into the #1 brand in Mazda Performance. My background includes engineering (BS-EE) and business management.
I find it hard to find the time to read blogs and keep up with the exponentially expanding content on the internet. I appreciate that you take time to read our blog. I can assure you we are focused on delivering great products with exceptional customer service like never before in our history.
Thanks for reading our blog and for supporting CorkSport Mazda Performance!
Summary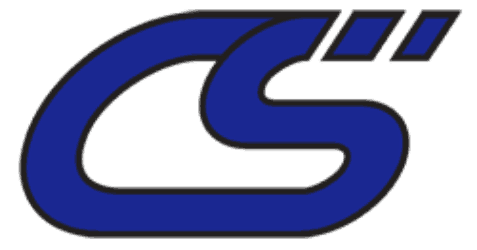 Article Name
Meet the people behind CorkSport's Blog
Description
Want to know who is writing these articles from CorkSport? Take a look here and see the faces behind the text.
Author
Publisher Name
Publisher Logo