Last week we gave you a short history lesson on Mazdaspeed Japan from CorkSport's perspective. This week, we turn our focus to another great Japanese company with a similar ability to develop excellent quality Mazda parts; AutoExe.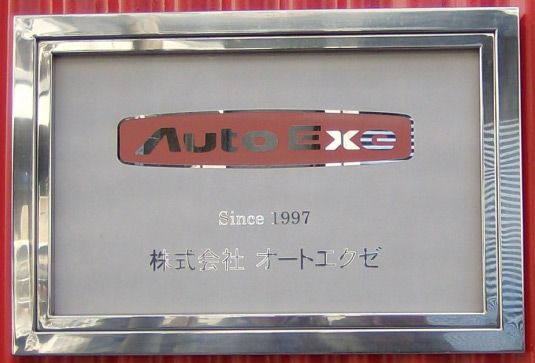 AE Headquarters
AutoExe (AE) offers a full line of aftermarket parts for most Mazdas. You can purchase their products via catalog, website, dealers, and at select Mazda dealerships in Japan. Some dealerships in Japan sell aftermarket products right out of their showrooms. The photo below is of one such AE display from our last visit to Japan.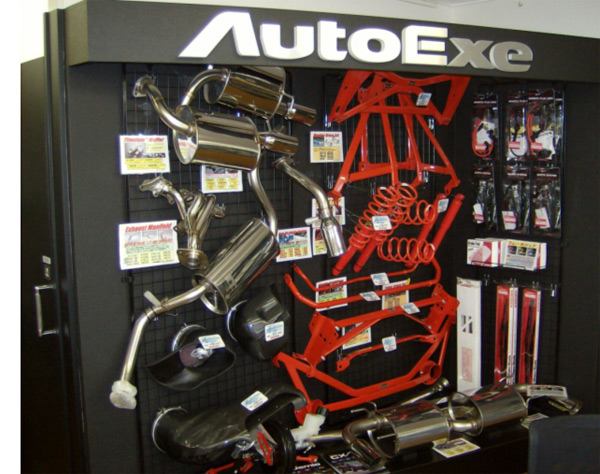 AutoExe Display at a Japanese Mazda Dealership
We aggressively sought to distribute their products as soon as we discovered them and finally reached an agreement in early 2003. In order to strengthen our partnership we've visited them twice in Japan and they have visited us once here. We are the oldest standing dealer of AutoExe parts in North America.
They've got a great catalog of products. We've got many of them listed in our web store. Unfortunately, the exchange rate has been so poor for so many years that AE parts have been too expensive for many people.
As we did in the Mazdaspeed blog post last week, we'll take a look at an AutoExe product for some perspective. Let's consider their Sports Muffler for 2010+ MazdaSpeed 3.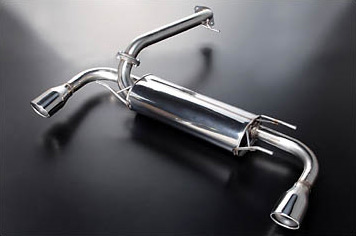 Their axle-back exhaust system retails for $1140 USD at the current exchange rate. Comparatively, the CorkSport cat-back exhaust system for the MazdaSpeed 3 retails for $749. The AutoExe exhaust system is a great system in its own right, and it's aesthetic will be perfect for some customers. However, the vast majority of US consumers want more exhaust for their money.
Next week we'll tie the last two blogs together and discuss CorkSport's mission.
– Rich