Have you been waiting for the CorkSport Heat Shield to go along with a CS SRI to snag one? Well you don't have to wait any longer because the CS heat shield is here! Whether you have the CS SRI already or want to get both at the same time, the CorkSport Heat Shield for both the Mazda 3 and CX-30 with the SkyActiv 2.5T is a great mod to include in your build. Keep on reading to see how the CS Heat Shield is able to achieve lower intake air temps that allow your motor to make power easier.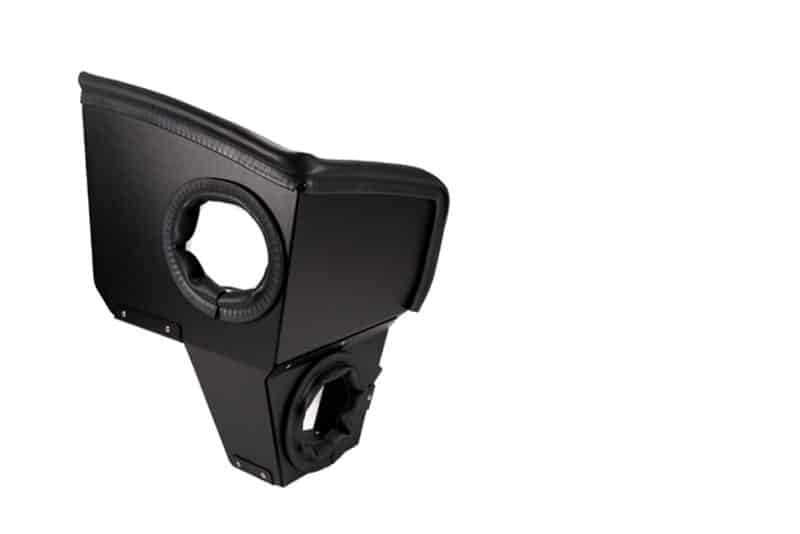 For the Mazda 3 Turbo Heat Shield our main focus was keeping cool air supplied to the filter. The shield was designed to seal off the intake from as much heat produced from the radiator, engine and transmission as possible. This lead to a multiple piece design that is riveted together which allows us to utilize the OEM air ducting which supplies cooler outside air to the filter. The shield does not fully surround the filter because we have also found that there is cool air that also comes from the area in front of the tire and underneath the headlight while driving, helping to ensure that your intake sees as much cool fresh air as possible.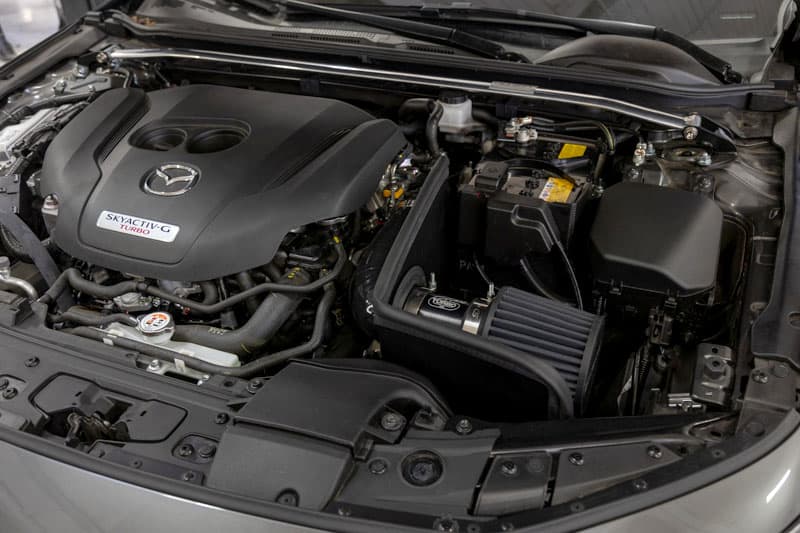 Now with all of this cooler air being supplied, how does it help performance? The basic concept is that since cold air is denser than warm air, your engine gets more air per cycle, and thus allows more fuel to be added to make more power. However, when a car is turbocharged, the process is a little more complicated. A turbo compresses and heats up your intake air and then sends it to an intercooler that cools the air back down. What that means is that the "colder air will make more power" generalization may not be as significant, especially with the advancements in modern turbocharged vehicles. Colder intake air does offer a benefit in the form of less stress on your turbo system. This means that your turbo does not have to work as hard to flow the same amount of air at the same boost pressure. Also a reduction in intake air temps can translate to slightly cooler air exiting your turbo compressor, which helps take some stress off the intercooler as well.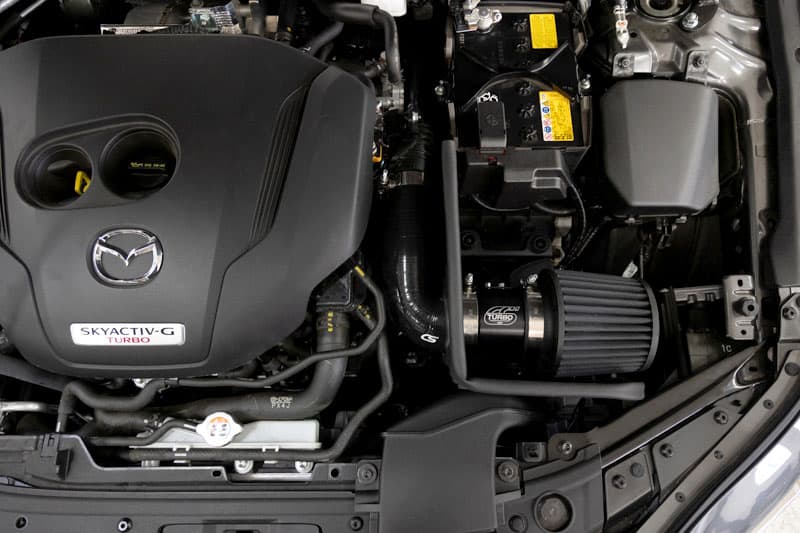 With all of the theory covered, let's get to the real world results! In daily driving testing we found decreased intake air temps with the CorkSport Heatshield installed. When cruising or when it's cold outside, we were actually surprised at the low intake temps of the CS SRI alone—there's actually a surprising amount of fresh air that gets into the engine bay. Where the heatshield really comes into its own is when sitting stationary or driving on a very hot day. That's when we saw our biggest improvements in intake air temp.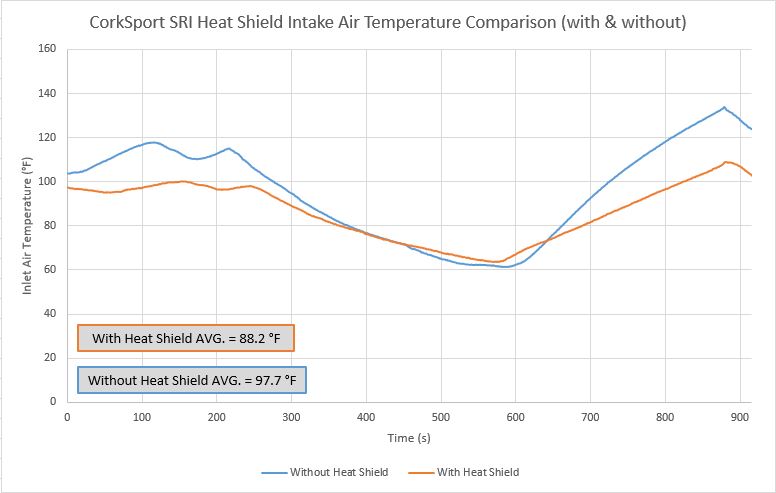 Lastly about the manufacturing, the CorkSport Heat Shield is made out of carbon steel that is laser cut and precision formed. Carbon steel was selected for its strength and lower heat transfer over aluminum. To fight off corrosion, the heatshield is powder coated wrinkle black and gives the heat shield a great look that helps it blend in with the other parts in the engine bay. Both sections of the shield are attached together using stainless steel rivets for corrosion resistance and a nice look. Lastly, we include rubber seals along the top edge of the CS Heat Shield to keep as much heat out as possible, and to prevent any unwanted vibrations or noise.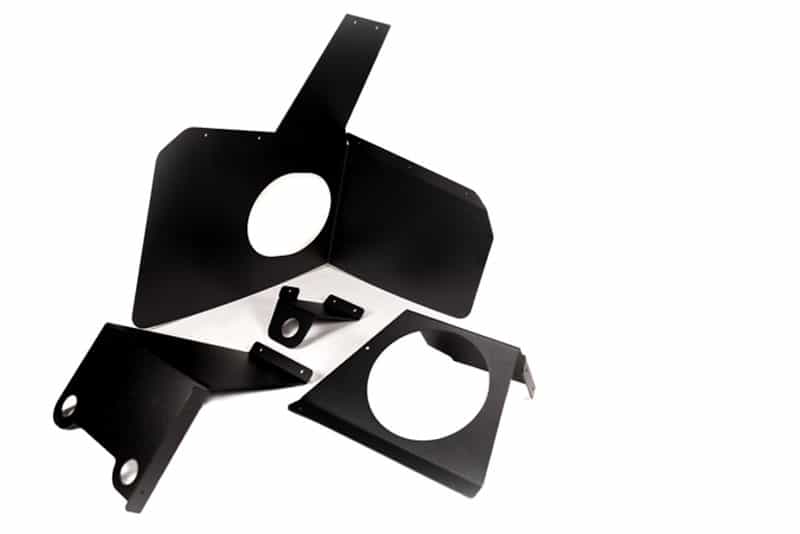 If you're looking to complement your CS SRI with some added heat protection or want to pick them up together, check out the product listing for the CorkSport Heat Shield for additional photos and video! Also, feel free to contact us with any questions you might have.