11% Off Sale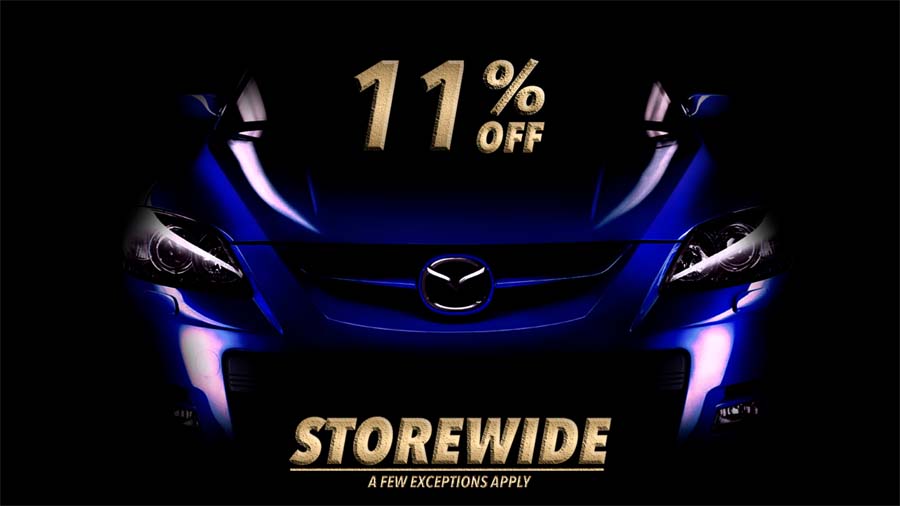 ---
Rules for the Sale
Free Shipping: Purchase our 7th Gear Membership to Receive FREE Shipping in the Lower 48 States.
11% Off Sale Discount: Applied at Checkout and Only on New Orders Placed Between 6:00PM 11/11/2019 - 5:00AM 11/13/2019 PST.
Sale does NOT include: Combo or Package Deals, Access Ports, 7th Gear Memberships/Renewals, or Gift Certificates.
Sale does NOT apply to: Shops, International Distributors, or Mazda Dealerships.
Rewards Points: Rewards points will NOT be accumulated during the sale.