It's safe to say that most of us who are into modifying cars have seen this delightful CEL pop up on our dash. The P0300 (random/multiple cylinder misfire) can be one of the most annoying codes when it comes to drivability.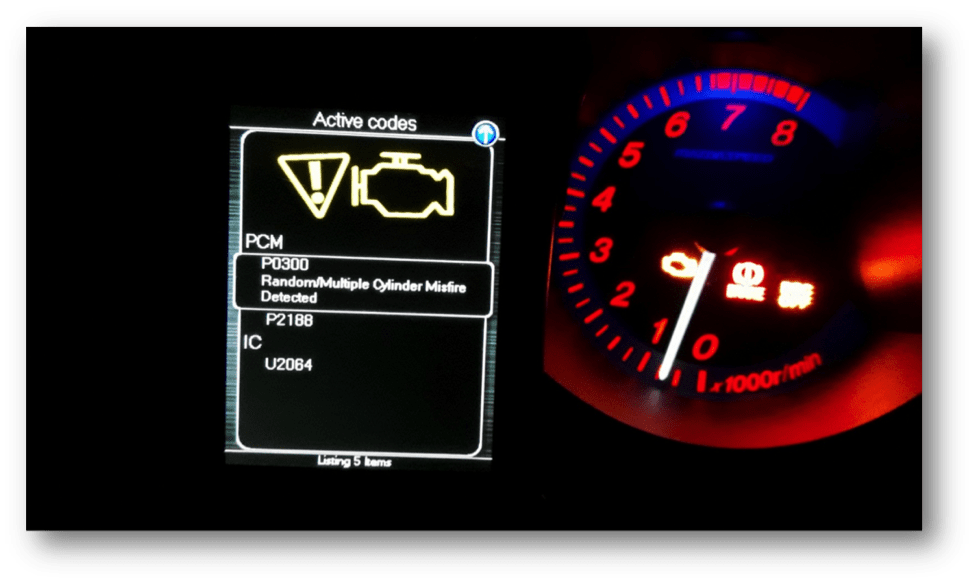 Sometimes a P0300 is very simple to sort out. Other times, it may take all day to track down. That said, here's a user-friendly guide for those modders who are learning and would like to figure out the problem themselves.
Break down of combustion
In order to properly function, an internal combustion engine has four basic requirements:
Air (O2)
Fuel
Compression
Spark (or ignition)
Loss of one or more of these will cause a misfire. Understanding these requirements will better allow you to diagnose a problem and make an educated decision about what the problem might be — rather than just throwing parts at the car.
Types of misfire codes
There are two types of misfire codes. The first, P0300, means the misfire is happening on more than one cylinder (and/or happening randomly) and the powertrain control module (PCM) isn't able to find where the misfire is originating from. The other type of misfire code is anything above P0300: P0301, P0302, etc. The last digit indicates the cylinder number that the misfire is occurring on. This means that there is a clear pattern for a misfire occurring on that specific cylinder. These codes are much nicer — and simplify diagnosis of your misfire without a doubt.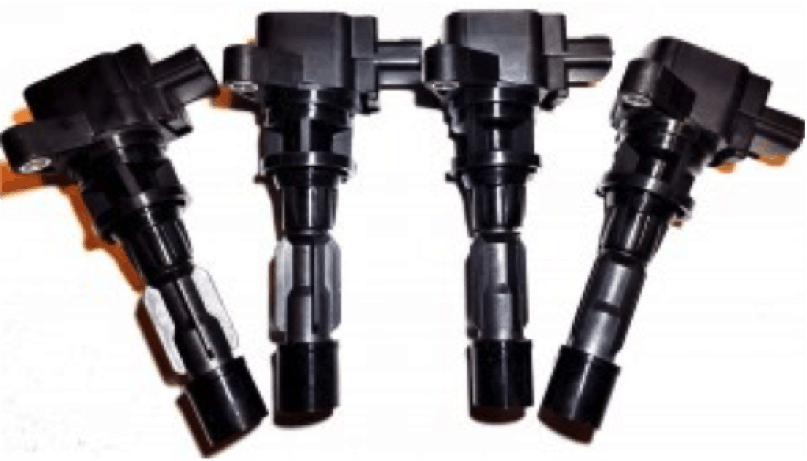 Let's go ahead and start with the easier type of code.
One day, you're driving down the road. The car feels a little bit rougher than normal, then your CEL comes on, and the P0304 code comes up on the Accessport/Scan Tool. This means that cylinder number four is having a misfire. Here are a couple steps to figuring out the culprit.
We already know what the four basic combustion requirements. Typically, the easiest and first thing to check would be your ignition system. So we'll start the diagnosis with the spark plugs and coil packs.
Since the code was for the number four sensor, you'll start on that cylinder. Number one is on the side where your drive belts are and, in this case, they progress from left to right.
There are two components that could cause an ignition failure, assuming that your PCM is in good working order. These components would be your spark plugs and coil packs. It's as simple as playing some musical chairs with them to see which one is the culprit.
Take your number four spark plug and swap it over to your number one cylinder. Now take your number four coil pack and put it on your number three cylinder.
If the misfire jumps to the number one cylinder, you know it's your plug. If it follows to number three, then we know it's your coil pack. If it stays on number four, then we've eliminated the ignition system and can proceed to the next step.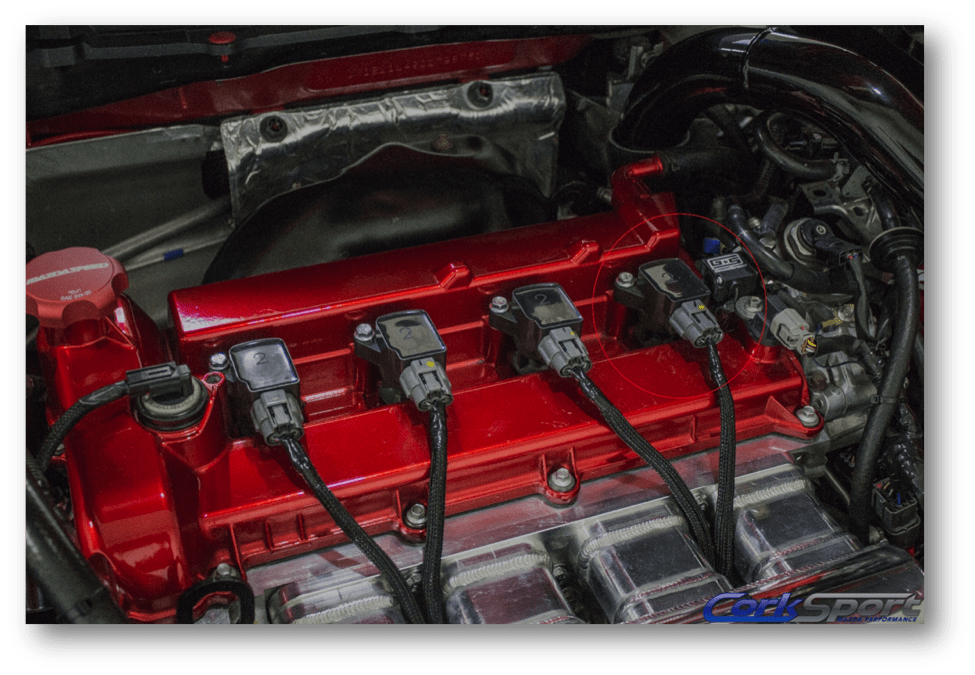 Now your remaining options are either a problem with your fueling or a problem with the compression of your specific cylinder. To check this, perform a compression and a leak down test to verify the health of the motor, which will give you some peace of mind. However, if you find that the compression is low, or your leak down was excessive, you'll have your answer right there. Typically, low compression and excessive leak down can be a result of valves not seating correctly, warped cylinder walls, bad piston rings, or other similar issues.
If you've done these two tests and everything has come back good, then we can cross that off the list (phew!) and move on to what's next!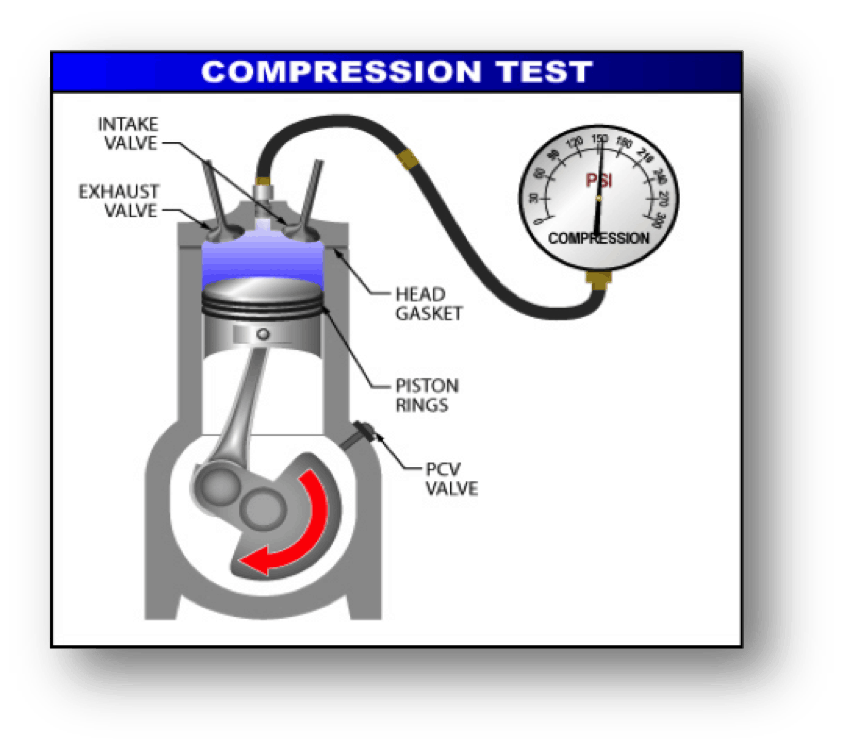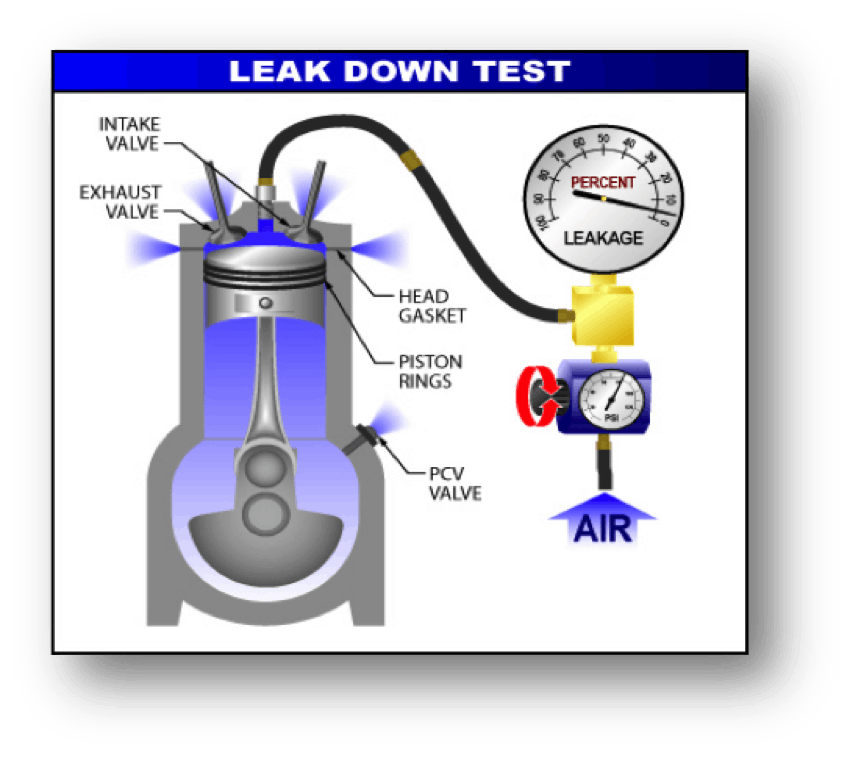 Fuel pressure
If you have an AccessPort, or readily available scan tool, checking your fuel pressure in regard to a misfire will be very easy. If your car is not direct injected you probably won't be able to monitor it on your electronic control unit (ECU). So, you'll more than likely need to hook up an inline fuel gauge to make sure you're getting adequate pressure.
In this case, with our Mazdaspeed3, we're able to see the PSI of our high-pressure system which makes diagnostics on this easier. Pressure, at idle, should be somewhere in the range of 400+ PSI for this vehicle. If you're seeing a PSI under 100, then the pump is not creating any pressure and it's just flowing through from the in-tank pump. If you're seeing a PSI in the 200s, then your pressure relief valve may need to be replaced.
Monitoring your fuel pressure can give you lots of good information that can potentially tell you what's causing a misfire. These issues aren't as common, but they do still happen. If the pressures and fuel pump check out, then you're on to the next step!
Injector seals
Injector seals are a very important part that often gets overlooked. On higher mileage cars, or cars creating more power, the injector seals are a contributor to misfires and loss of performance.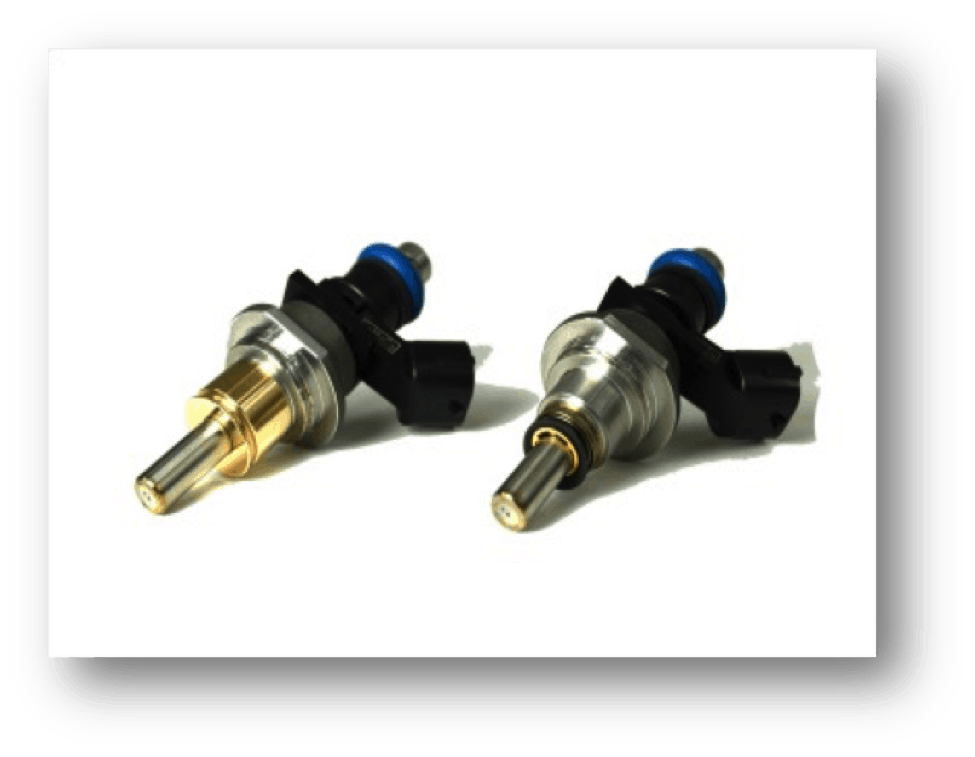 As you can see in the image, the upgraded injector seal on the left has a much more rigid design. These seals have a proven design that, believe it or not, don't have a single reported failure! You can find those injector seals here.
While you're working on this area, it's a good time to clean out any carbon build-up in the ports and on the tips of the injectors. Carbon that builds up on the tips can keep the fuel from properly atomizing, so clean them as best you can. Make sure the seals, as well as the seats for the seals, are very clean so they can adequately seal.
The chance of an injector failing is very small on this platform, but it's still possible. If you have a cylinder-specific misfire code, and you've eliminated all other possibilities, it's time for a new injector.
Air (O2)
Back in the good old days, your engine used carburetors to moderate fuel/air intake. The engine would suck in air, and in turn, use the Venturi effect to draw in fuel. The more air that got drawn into the engine, the more the fuel would automatically get sucked in. Although this method works, it's inefficient and not as reliable. When the weather changes, it may not always work or need to be adjusted.
Today, a car's ECU uses sensors to monitor how much air comes into the engine. Once it knows how much air is coming in, it can appropriately choose how much fuel to inject to achieve the targeted air/fuel ratio (AFR) in the ECU's mapping. If this monitoring system is not working correctly, the car will run poorly and probably sputter when you apply any throttle.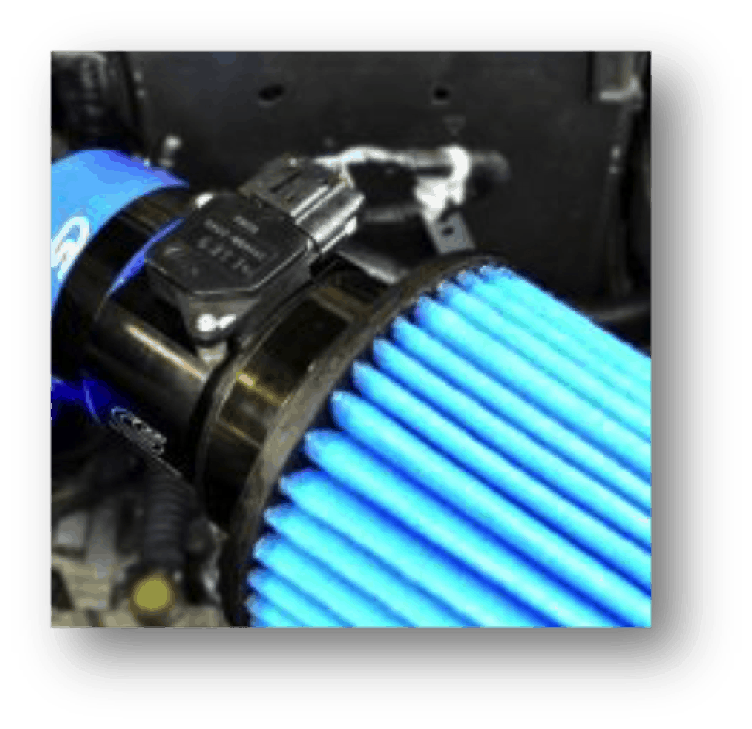 In Mazdas, the vehicle uses the mass air flow (MAF) sensor to detect how much air is entering the motor. The ECU reads this on a scale of 0–5 volts. The higher the number, the more air. This sensor also works in conjunction with the manifold absolute pressure (MAP) sensor. This sensor tells the ECU what boost/vacuum reading is for the air entering the motor. If either of these is not operating correctly, misfire codes are very possible.
You can tell when these sensors are giving improper readings by using your AccessPort or scan tool to monitor MAF grams/sec or the MAP readings. If they are sporadic, or not within specifications, then you know you have an issue.
Air-related issues, such as vacuum leaks or sensor-related problems, are more prone to causing a P0300 code — they affect more than just one cylinder. So, if you have a P0300 instead of a specific cylinder code, it wouldn't hurt to start checking here!
I hope this helps you have a better understanding of why misfire codes happen and how you can find a resolution. If you ever have any technical questions, please you guys give us a ring at 360-260-2675! We're always happy to help!
Until next time,
Brett